Woodland Outpost
Regular price

Sale price

€39,00
The original Tiny Treehouse! Featuring a tiered roof, a wrap around balcony and all the furnishings!
DIY wooden model kit with easy to follow instructions. Includes LED lights, acrylic stake (moisture resistant) and assembly tools.
Optional builds: Acrylic plant stake
Puzzle level: 3/6 - Enjoyable with a few fiddly bits
Build time: 1-2 hours
Age: 15+
Size: Small Pieces: 120 Scale: 1:100
Assembled Size: in: 4.5 x 4.1 x 5.7H / mm: 115 x 105 x 145H, plus acrylic stake
Supported languages in instructions: French, Spanish, German, Dutch
Batteries not included. Batteries required: 2x CR2032 per treehouse.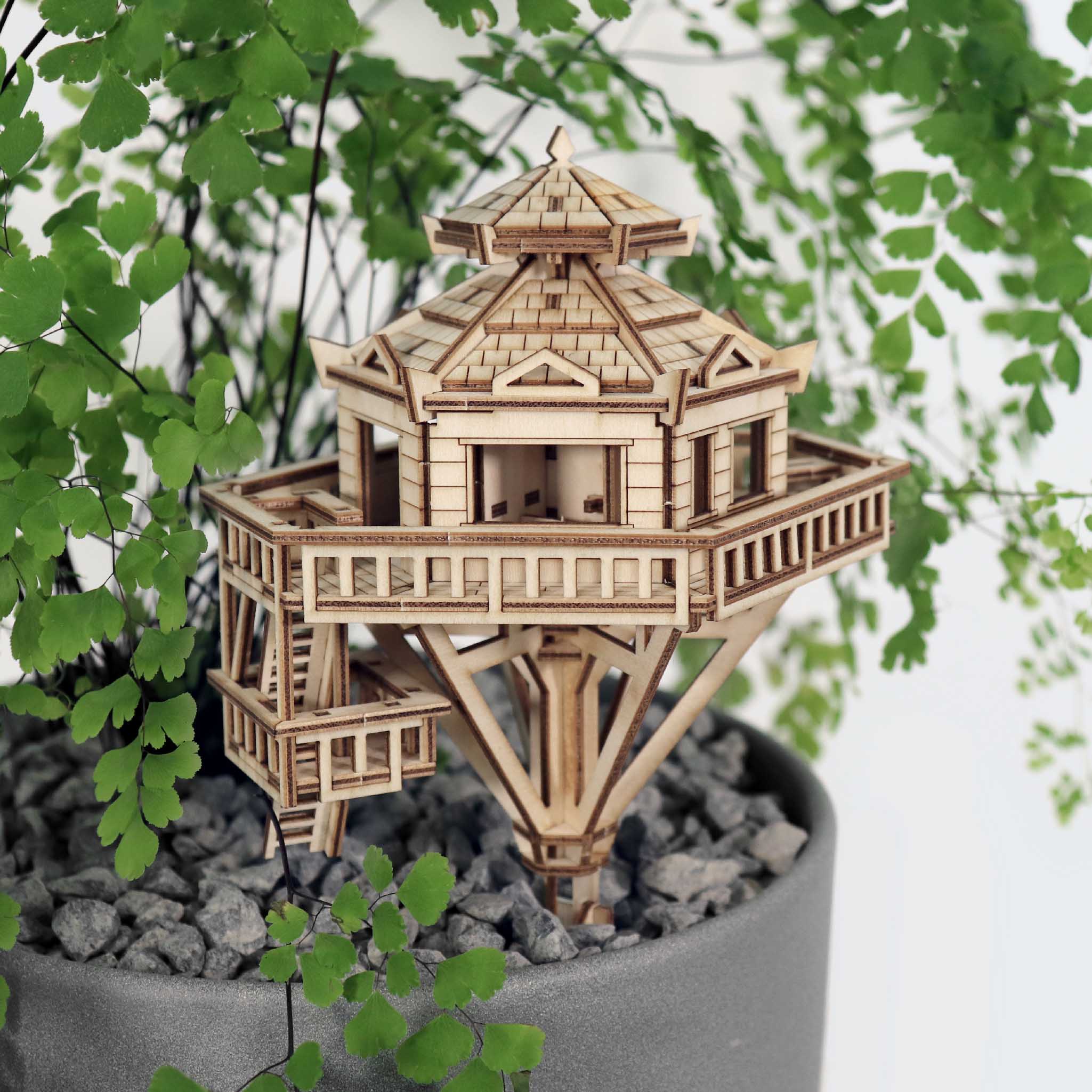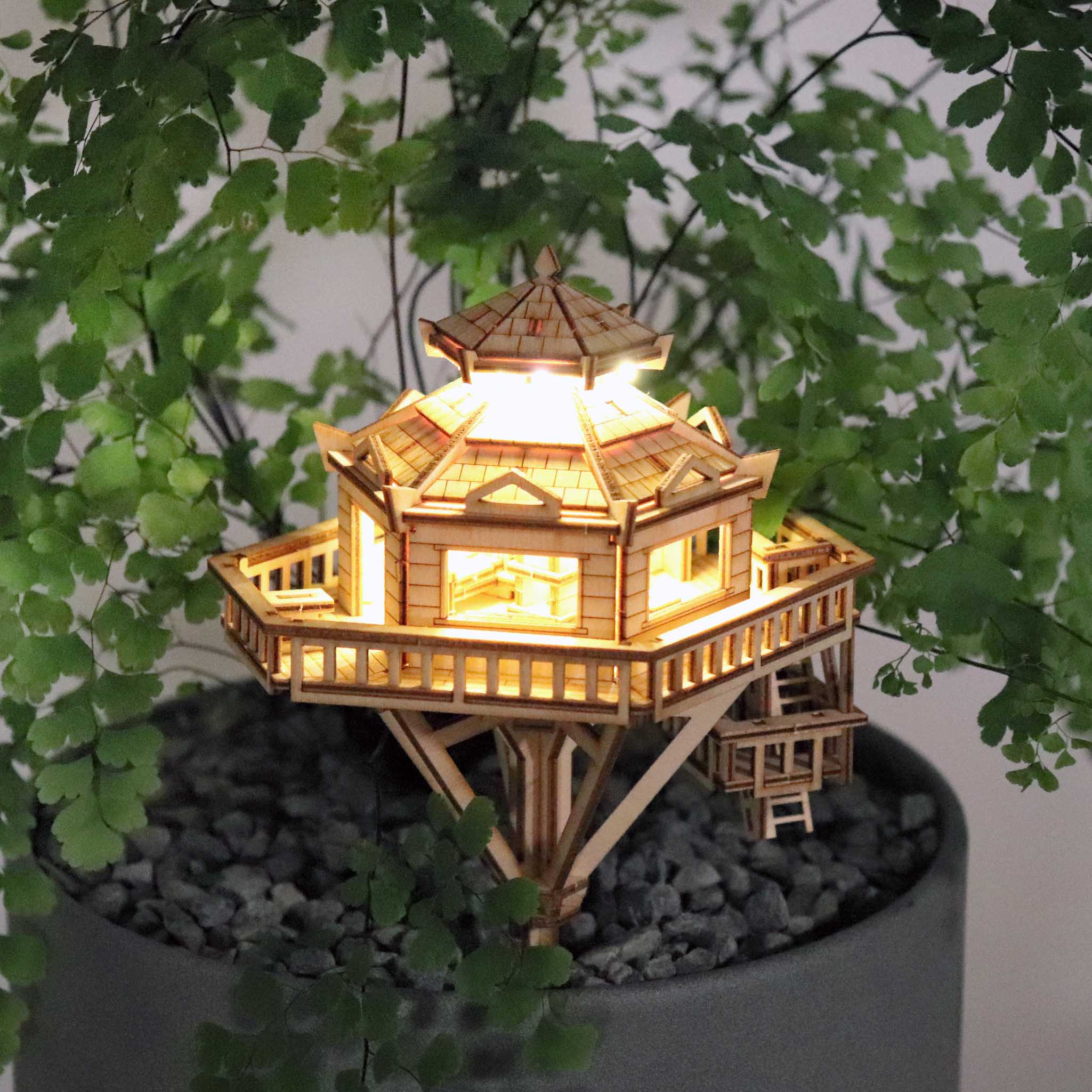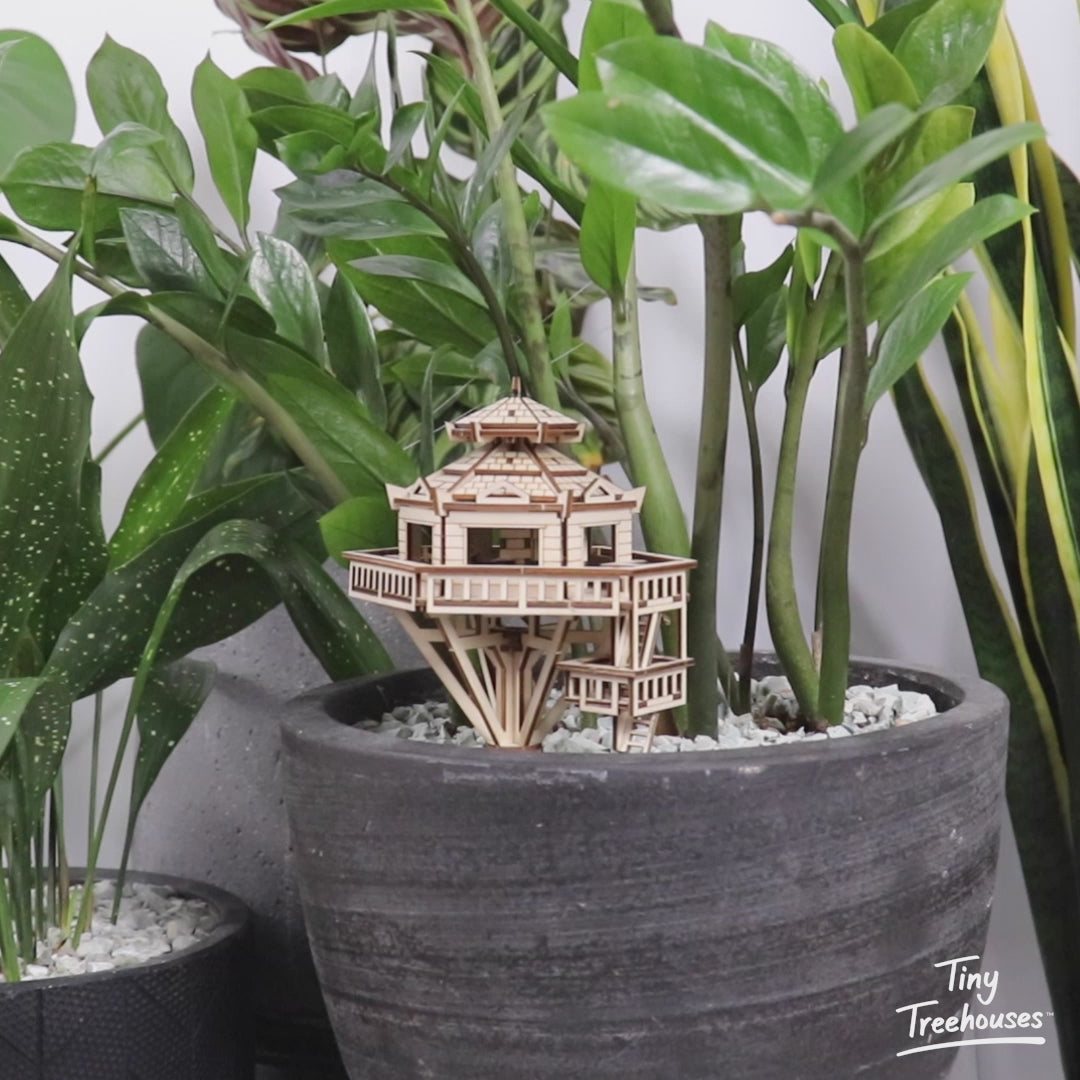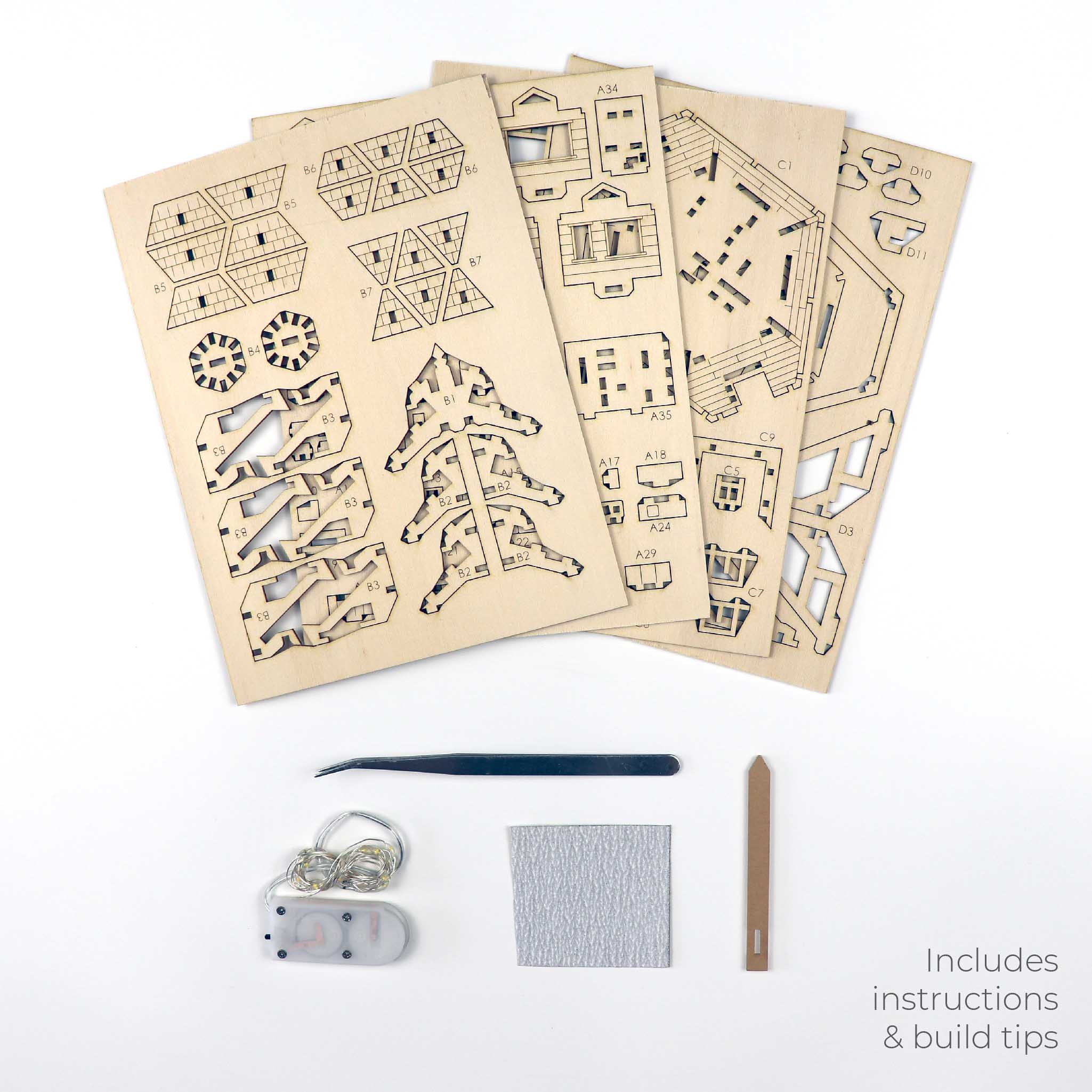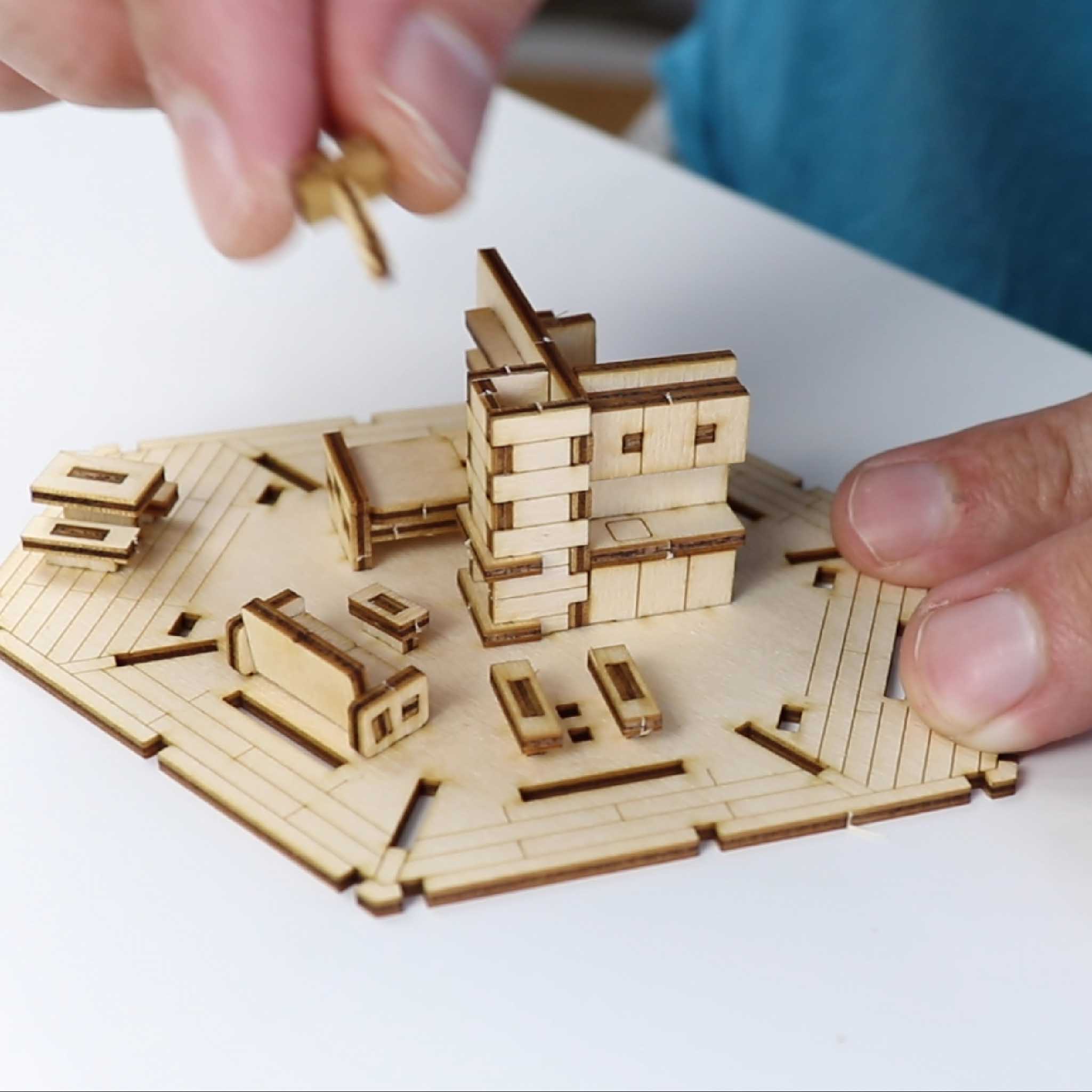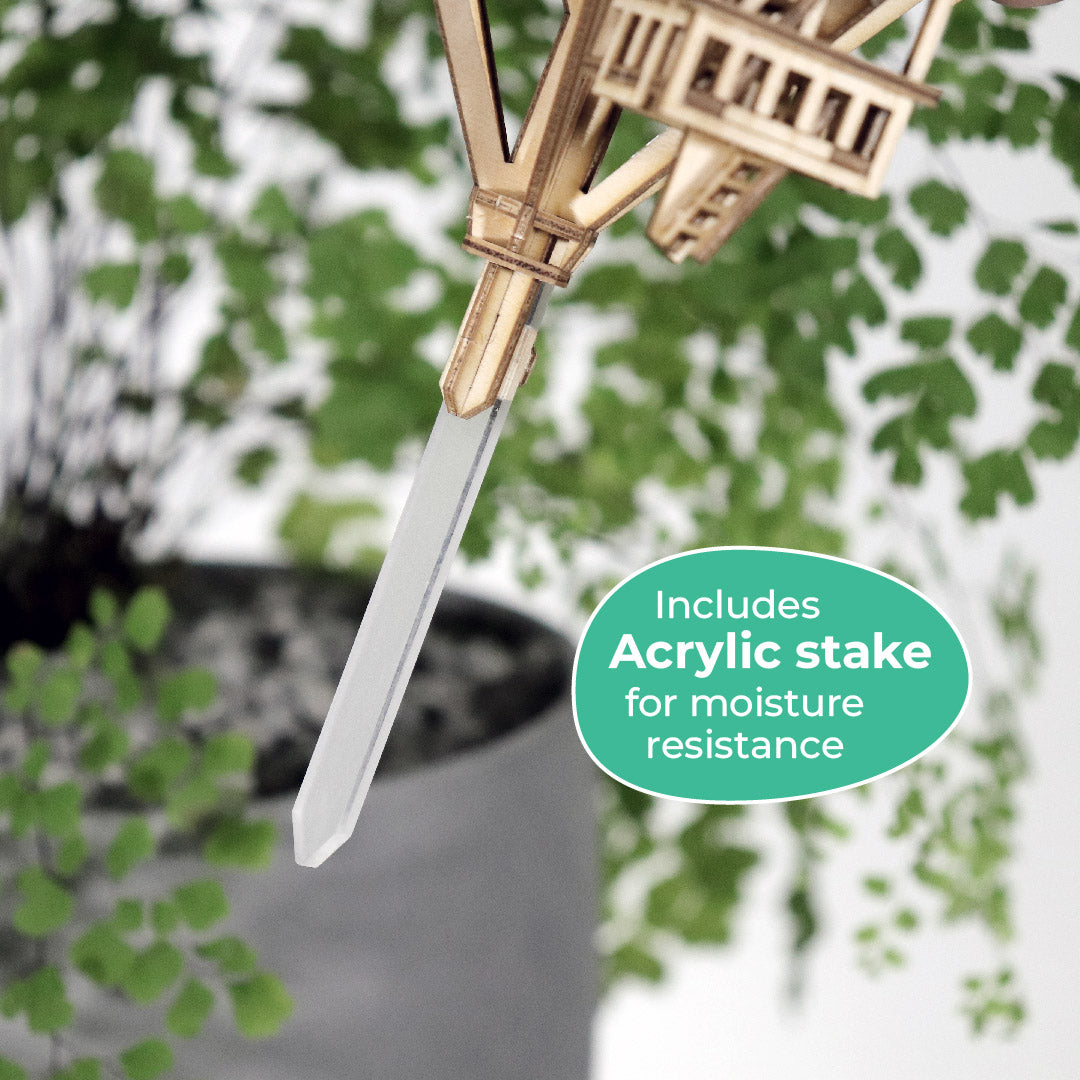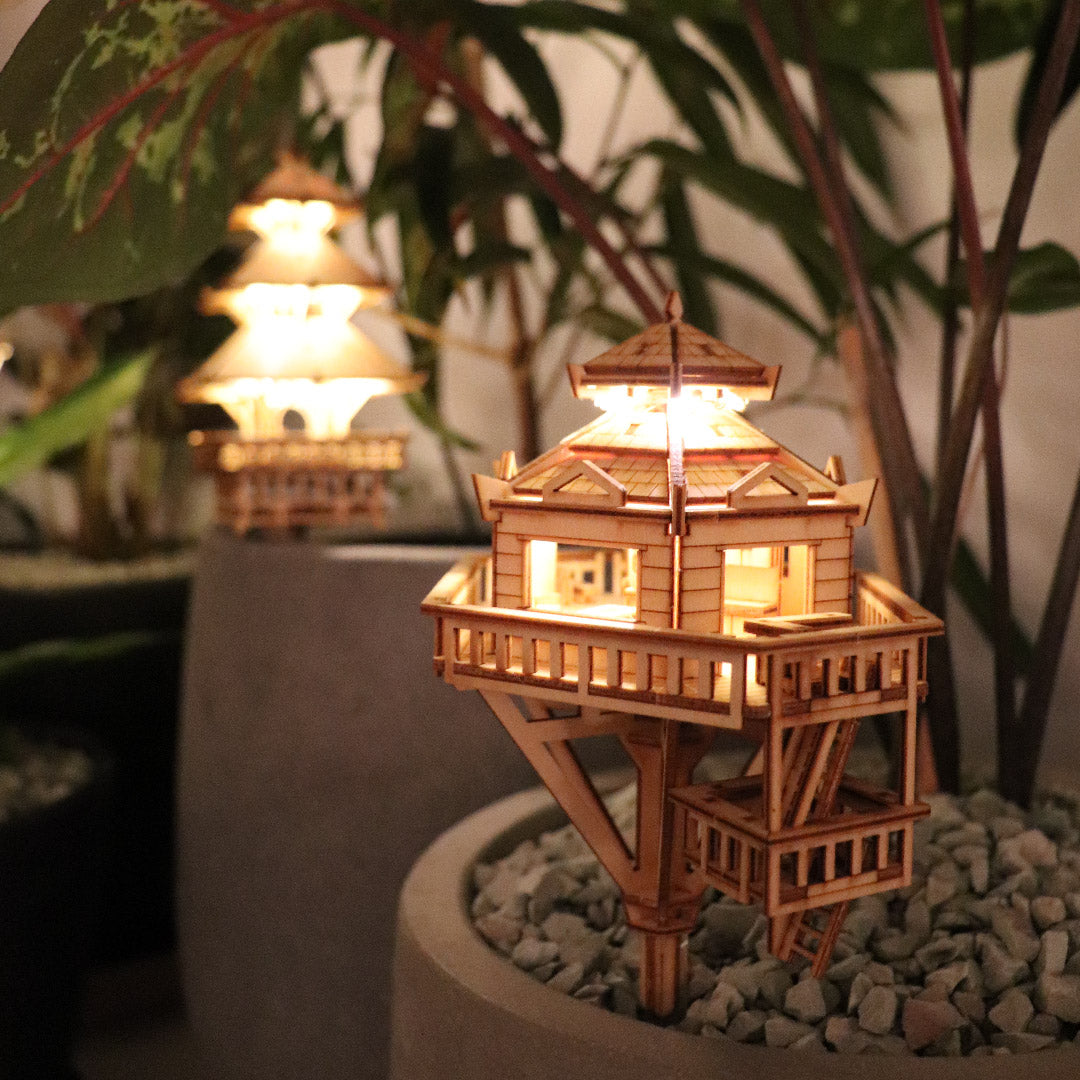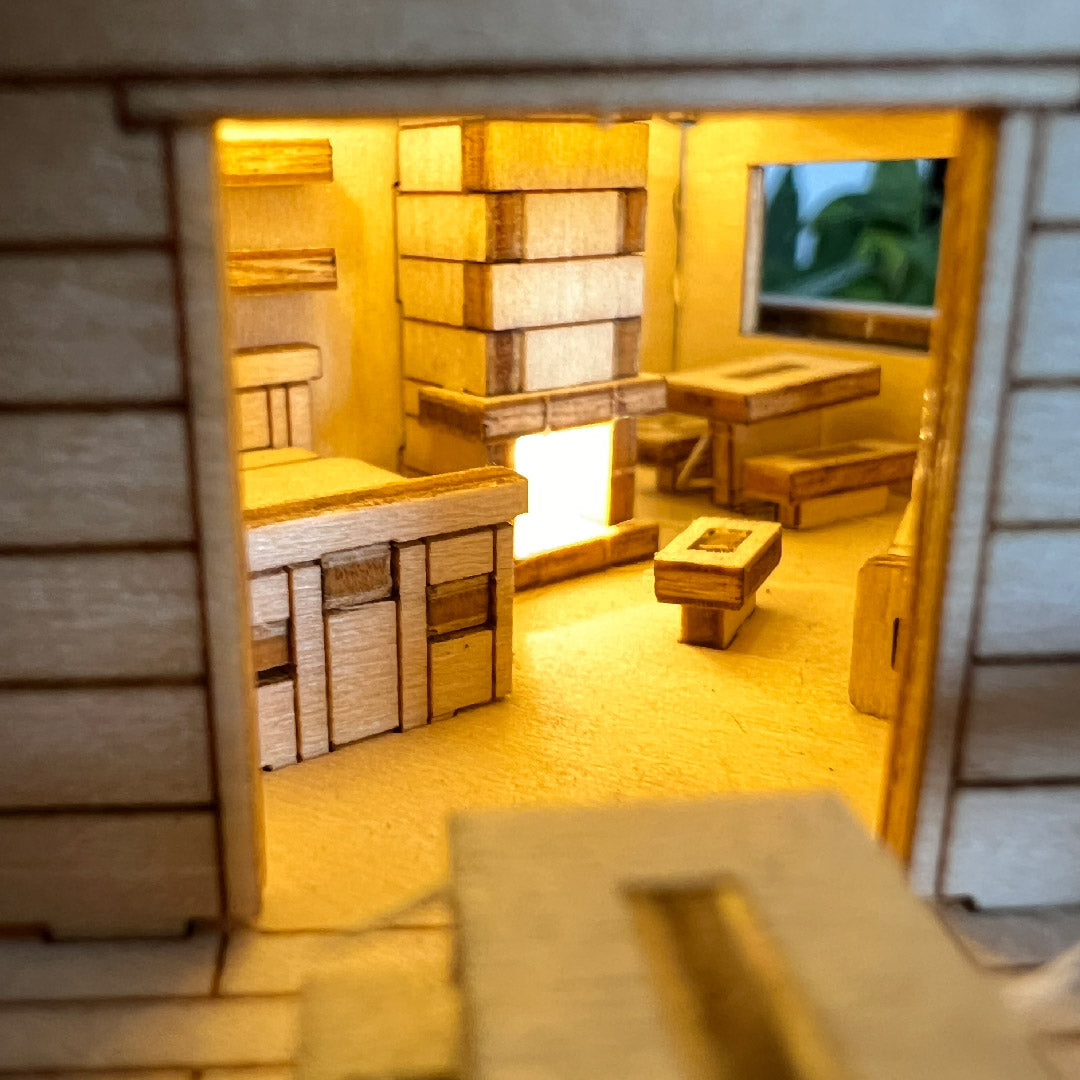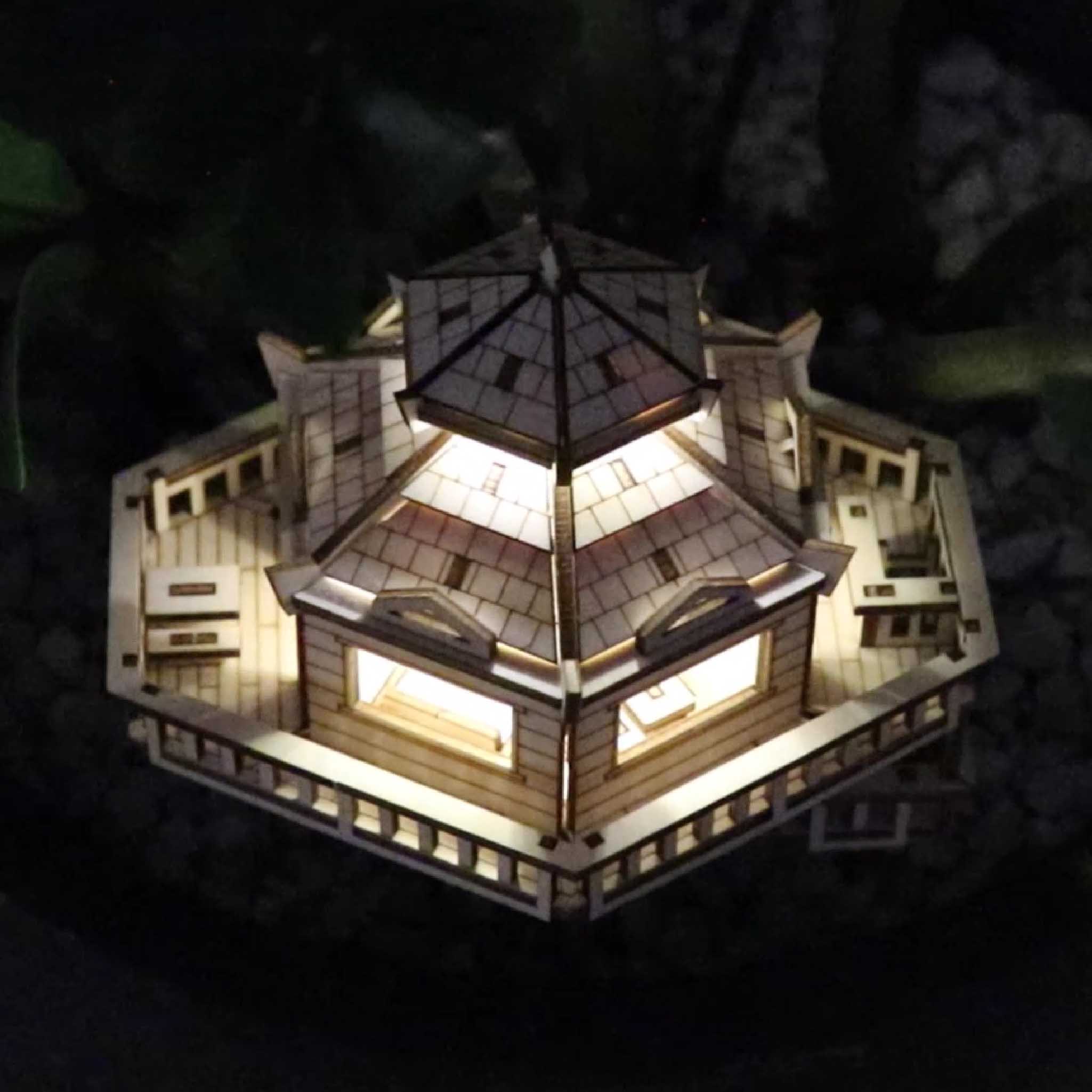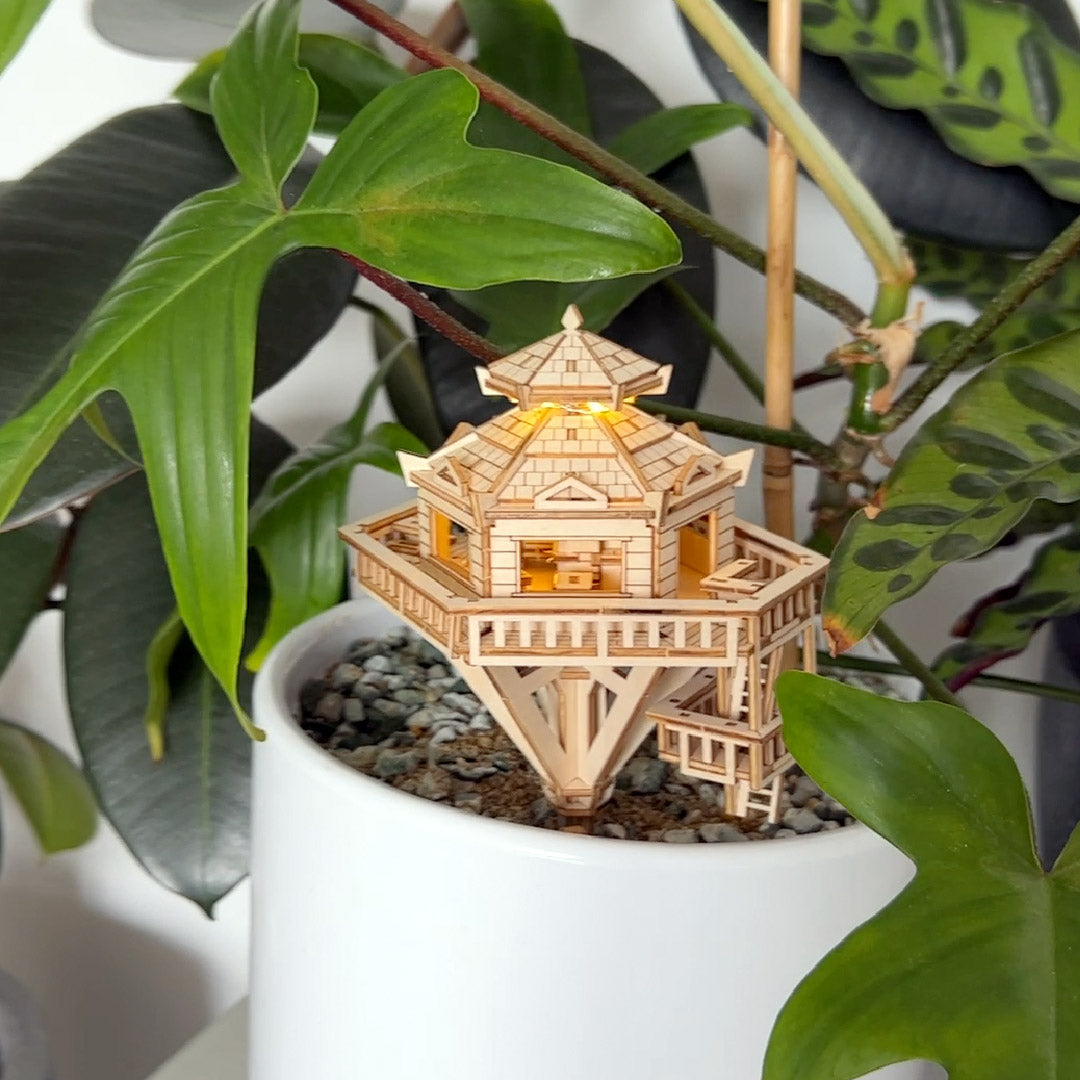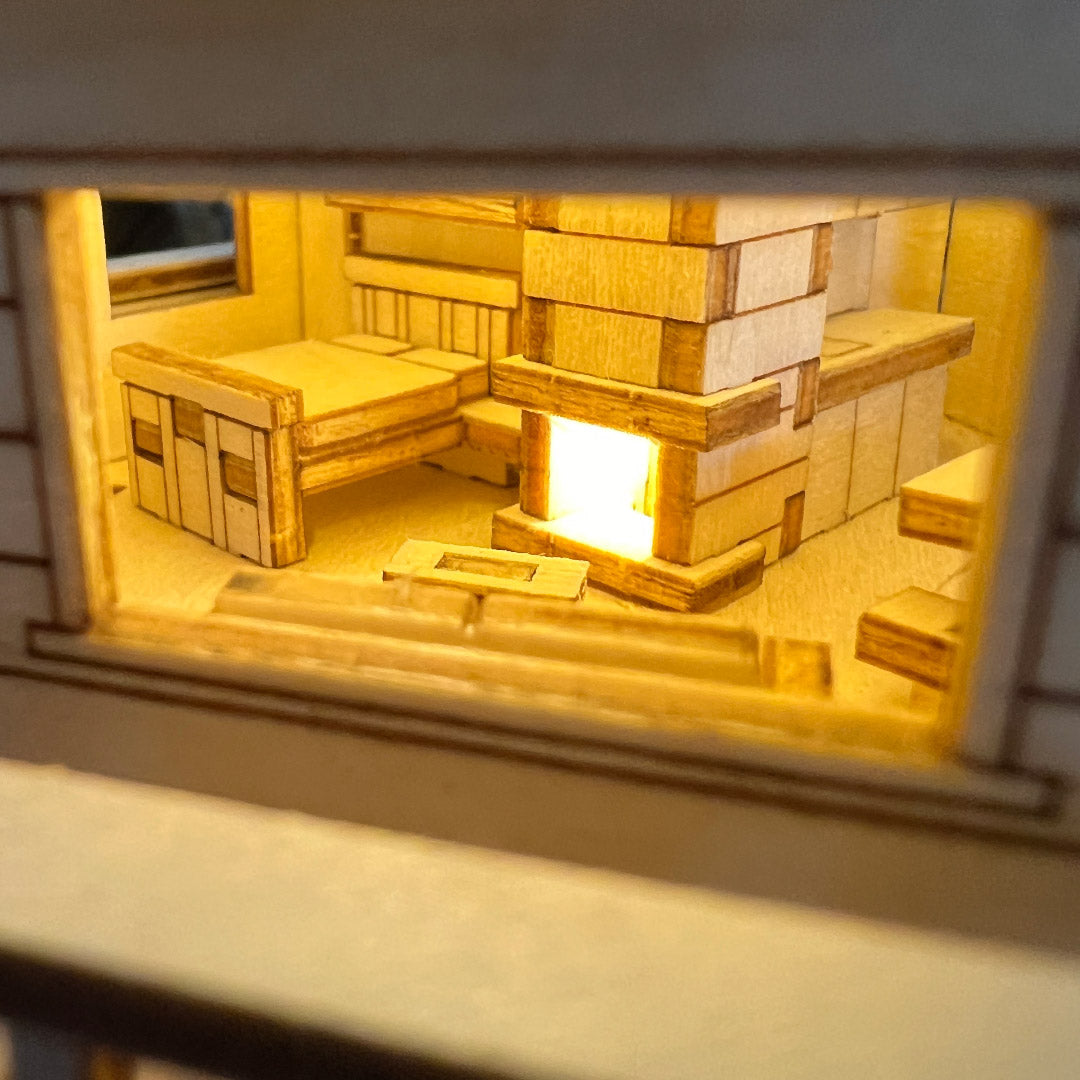 Testimonials









In a word: brilliant! It's obvious from the start that these designs were created with a lot of thought and care, not only for the details making them beautiful, but also for the builders' experience while putting them together

Jeremy
A delightful and incredibly detailed model with such precise pieces and instructions. Very straight forward to assemble and a great addition to our indoor plants. There is so much attention to detail with the furniture and fixtures. It looks fantastic at night. A great gift idea!

Alex
Love my tiny treehouse! Looks so cute hanging in my plants, especially with the little fairy lights on. The instructions were well put together and it was so much fun to build. Plus It makes it so much more special that I built it myself!

Lara
This was my first model and I LOVE it! Such a fun experience putting it together and it looks great in my plant! I love this product!

Johnny
Looks beautiful when it's done and made one of my house plants really pop. Easy to assemble though there are some small and thin pieces, overall had an amazing time and highly recommend it!

Colin
I was surprised by all of the stunning details inside of this cozy treehouse home. It wasn't too hard to put together, and the results were truly a sight to see.

Amanda M
Very sturdy and durable. I thought it would be a lot more fragile but it held up through all the construction. I did accidentally break a few pieces but nothing a little wood glue couldn't fix!

Ally G
Additional purchase because the first sets purchased made such GREAT gifts! Some parts are super-delicate, but the overall look is beautiful!

J. M.
Excellent product, all pieces fitted together perfectly, well made and designed, a credit to all those involved feom design to manufacturing, I would highly recommend

Glenn
FAQs
WON'T THE WOOD GET DAMAGED BY WATER?

Each treehouse comes with an Acrylic Stake, so the wood does not come into contact with the soil.

If you accidentally splash a treehouse when watering your plant, not to worry - just shake off the excess water and let it air dry.

The treehouses can withstand regular light misting of surrounding plants.
How long does it take to assemble a 3D model kit?

The assembly time for our model kits can vary depending on the complexity of the model. Generally, it can take anywhere from a couple of hours to a weekend to complete the assembly. Each kit is designed to provide an enjoyable, immersive experience, allowing you to take your time and enjoy the crafting journey. Check out our simple, moderate and intricate level puzzles.
HOW DIFFICULT ARE THEY TO BUILD?
Can I customise my own model?

Absolutely! Most kits let you choose from a variety of display customisation options to create a piece that aligns with your preferences and space requirements. For more information on display customisation and build options, check out the product pages or feel free to contact our dedicated customer service team.
How do I care for my Tiny Treehouse when using it with plants?

Caring for your Tiny Treehouse involves very little maintenance! We provide detailed care instructions with each purchase, offering tips that ensure your tiny treehouse remains in optimal condition. If using your tiny treehouse outdoors, see our Weatherproofing Guide.
CAN THEY BE USED OUTDOORS?

The wood is untreated and not waterproof, but you can varnish it with a weatherproof varnish to help protect it from the elements. Check out our how-to guide here.
DO THEY INCLUDE LIGHTS?

Each Tiny Treehouse kit comes with battery-operated LED lights. (Batteries not included)

The USB LED lights are an optional extra, that have a USB plug instead of battery compartment, eliminating the need for batteries.

For more information, click here
DOES IT REQUIRE GLUE?

The models have been designed with precision to fit together snugly without the need for glue.

However, there may be instances where the outer pieces of the model are slightly loose, and a drop of glue suitable for wood will secure it in place.

If you have pets or children around, we recommend you glue some of the outer pieces down to make the model more durable.