Unfortunately, due to shipping restrictions, we are unable to include batteries in our products.
Batteries required: 2x CR2032 3v per Treehouse
How to Insert / Change The Batteries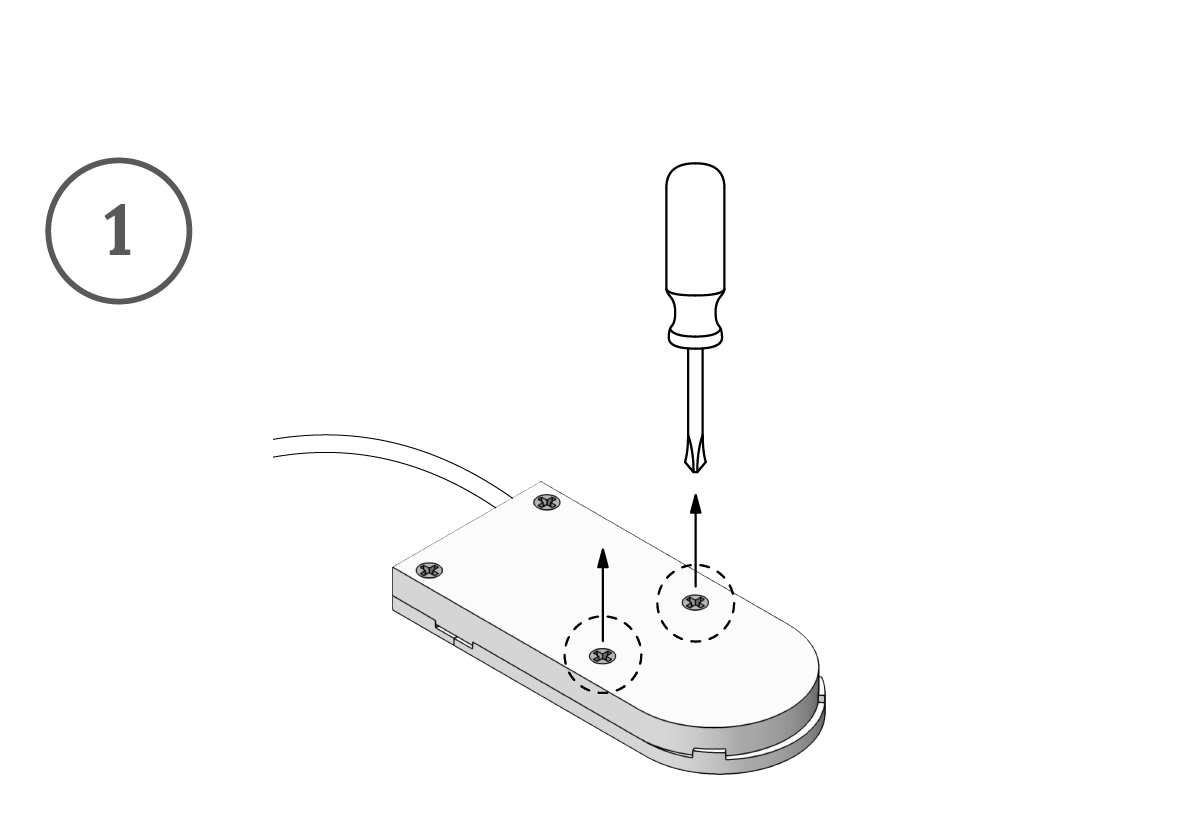 Step 1
Unscrew the two (2) screws nearest the curved edge of the battery compartment
(Screwdriver not included)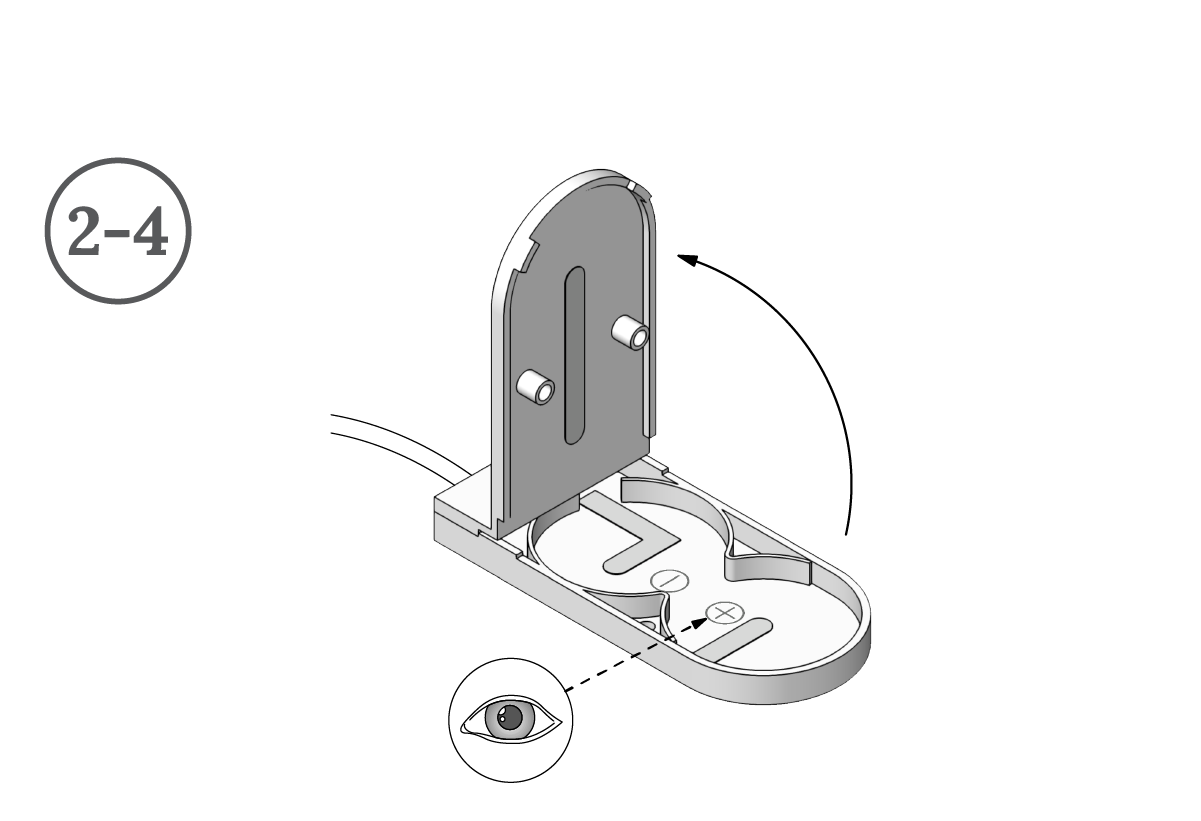 Step 2
Open the battery compartment
Step 3
If applicable, remove the used batteries and dispose of them correctly (see below)
Step 4
Examine the inside of the battery compartment and locate the plus (+) and negative (-) symbols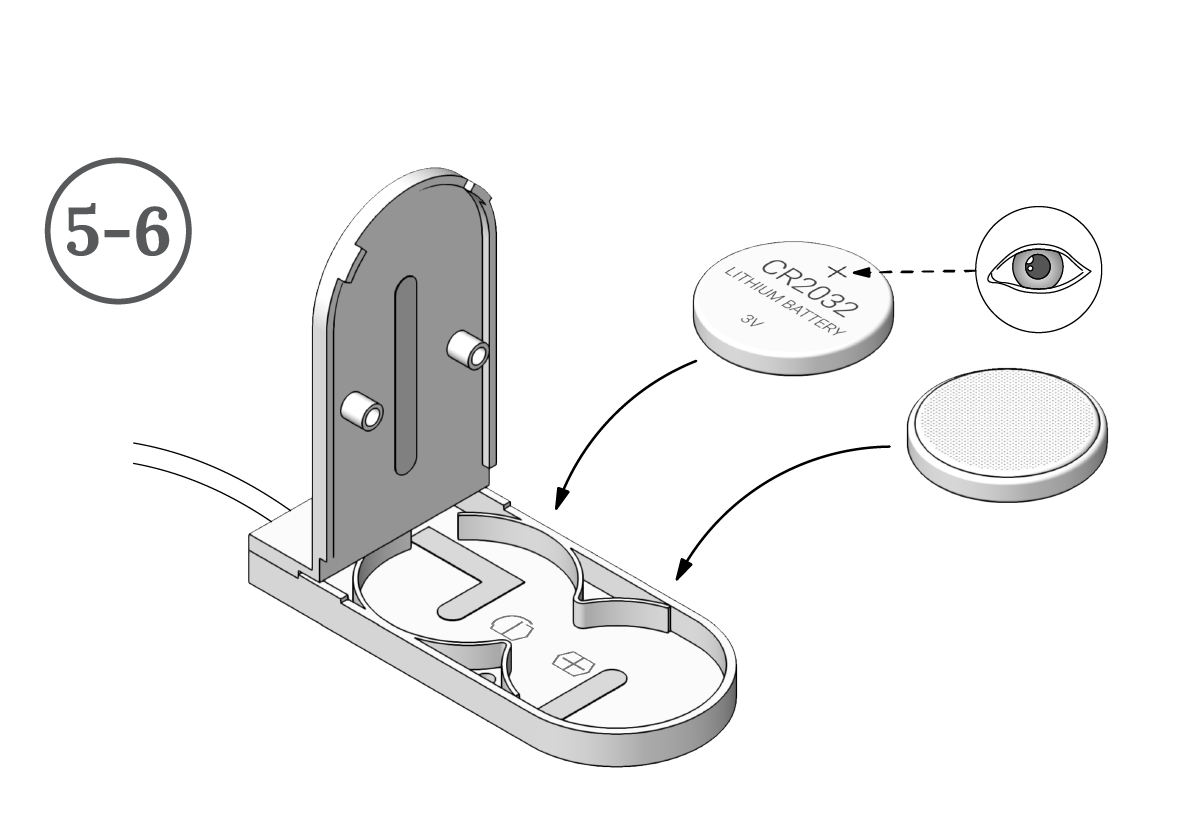 Step 5
Locate the plus (+) symbol on the new battery
Step 6
Insert the new batteries, matching the plus (+) and negative (-) side of the batteries with the symbols in the battery compartment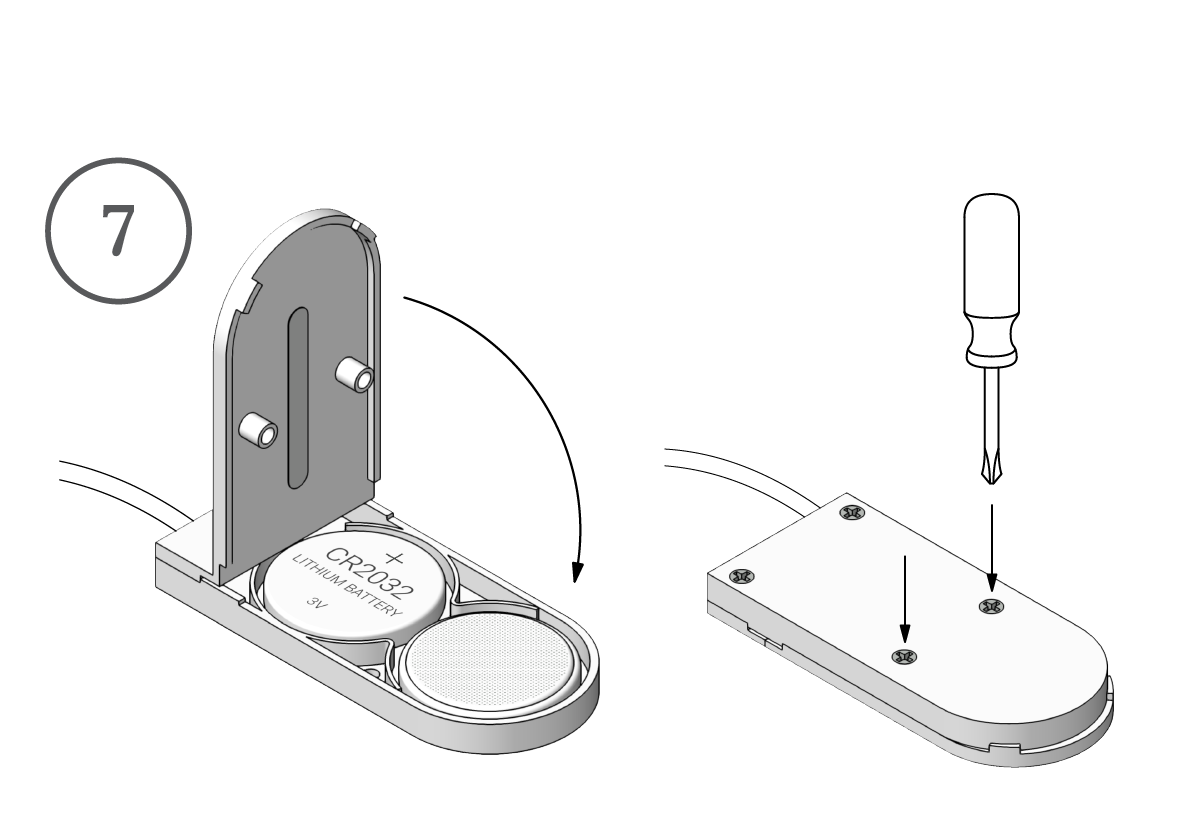 Step 7
Close the battery compartment and screw the screws back in place. Make sure the compartment is securely closed
Battery Disposal
Batteries should never be put in the recycling bin or in your waste bin. Check your local authorities or community for a battery recycling center or battery collection point
WARNING: This product uses a button battery
If swallowed, a lithium button battery can cause severe or fatal injuries within 2 hours. Keep batteries out of reach of children. If you think batteries may have been swallowed or placed inside any part of the body, seek immediate medical attention
USB Lights
With this optional accessory, you'll never have to worry about running out of batteries again!
These lights have a USB plug instead of a battery compartment, so you can plug it into a USB port to light up your treehouse. Great if you want to light up your tree house frequently!
Check it out!