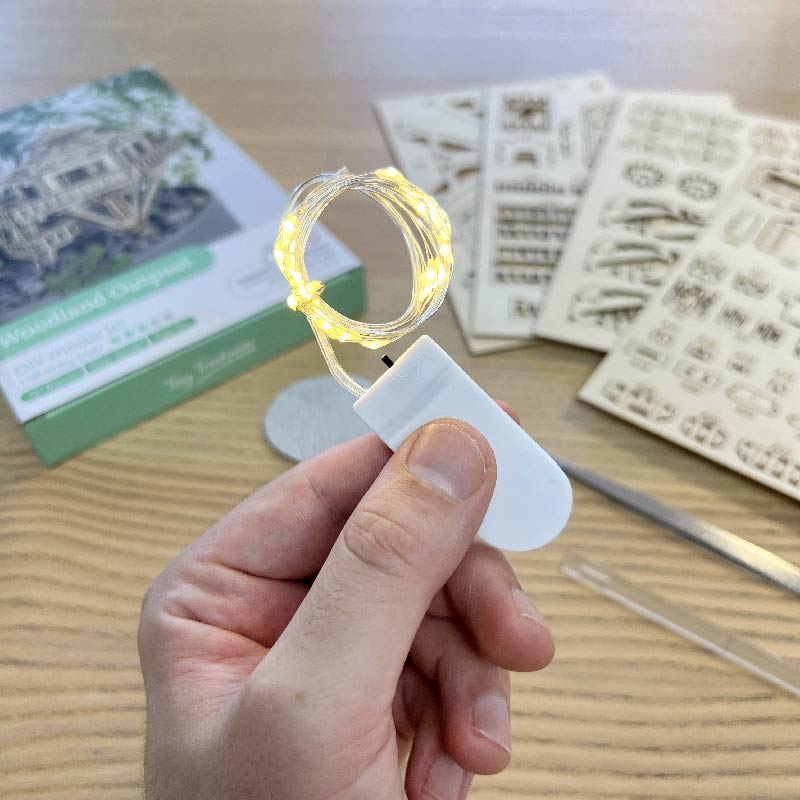 Every Tiny Treehouse comes with battery operated LED lights
Due to shipping restrictions, batteries are not included
Batteries required: 2x CR2032
For more information, including how to insert the batteries, click here
USB LED Lights
The USB lights are an optional accessory. Perfect for regular use!
No more batteries!

These lights have a USB plug instead of a battery compartment

Build the USB lights into your model instead of the battery powered lights

Plug it into a USB port to light up your Tiny Treehouse. Length from USB port to model: 1.5m

Enjoy the cosy glow of your creation all night long!